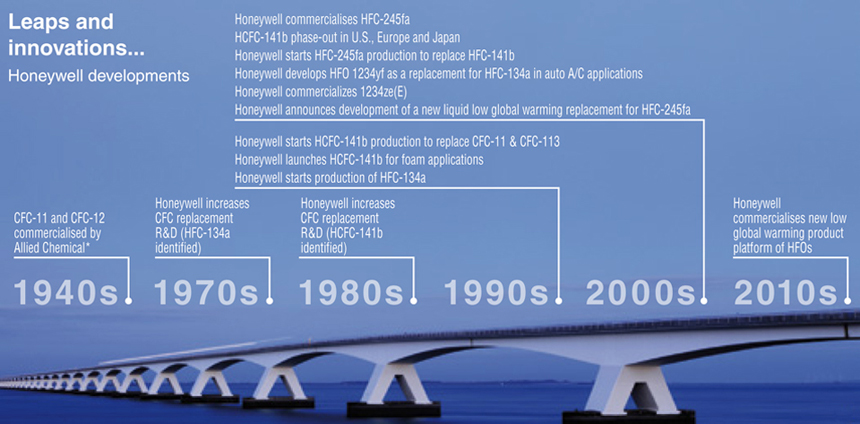 Honeywell is a global leader in the development and production of high-performance fluorocarbon refrigerants and thermal working fluids. Our customers include original equipment manufacturers, service technicians and facility managers, and consumers around the world.
The elimination of ozone-depleting refrigerants and chemicals continues to be a key environmental focus for Honeywell as countries phase out these chemicals in accordance with the international agreement "Montreal Protocol on Substances that Deplete the Ozone Layer." We have invested in both R&D and manufacturing capacity to help countries and companies meet our commitments to this global effort by moving to non-ozone depleting alternatives.
At Honeywell, we see Responsible Care as the foundation of environmental, health and safety excellence in our business. We incorporate HSE management systems into all phases of the chemical life cycle. Our commitment to continuous health, safety and environmental performance improvement is evident at our facilities around the world – it is the way we do business.